Fictitious sweatshirt from a real place that was confused for another real place to the amusement of many. Money raised from sales went to help Democratic candidates in Georgia's runoff senate races.

More information about the infamous mixup can be found here.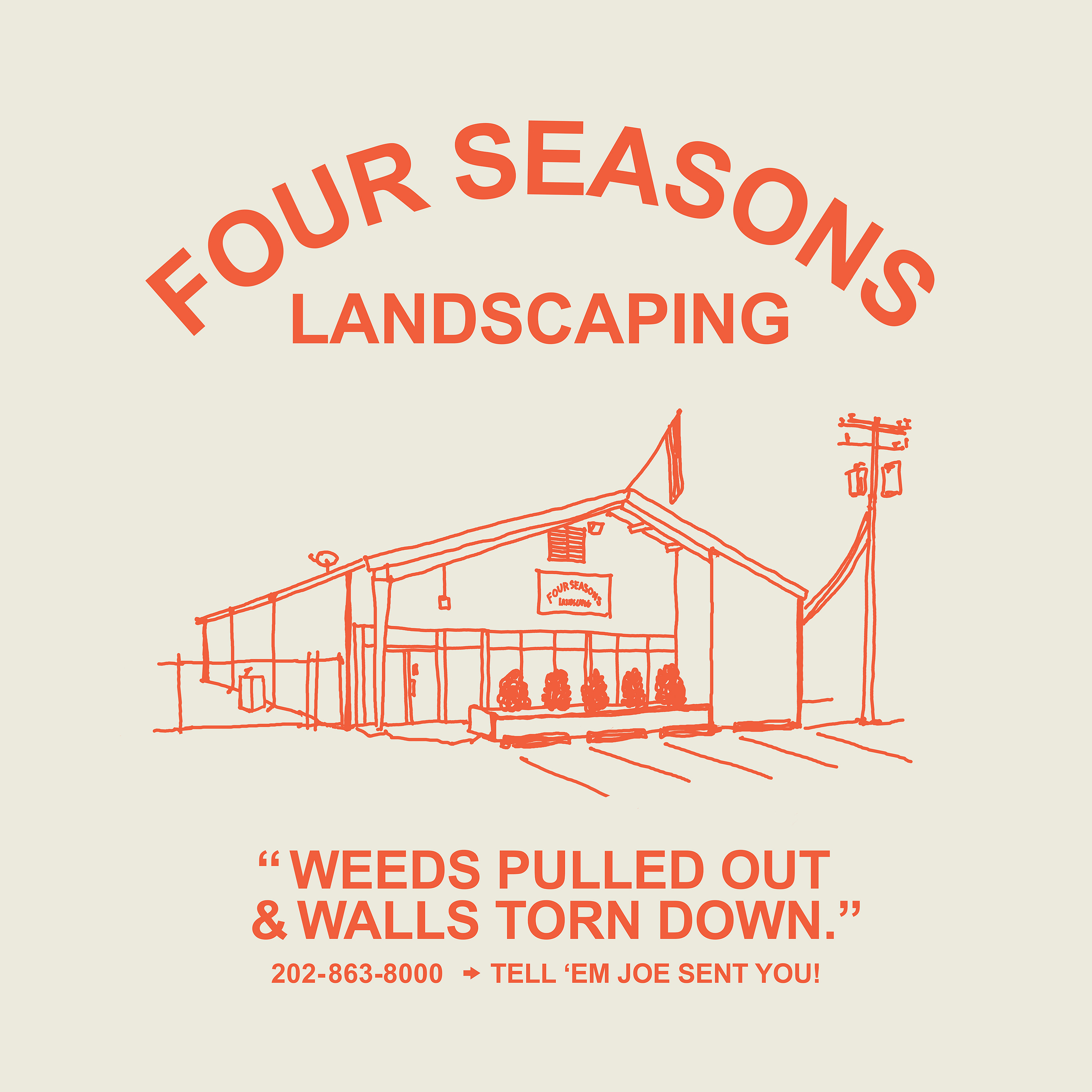 From the Wikipedia Article:
On November 7, 2020, four days after the United States presidential election, Rudy Giuliani, former mayor of New York City and an attorney for incumbent president Donald Trump, hosted a press conference at Four Seasons Total Landscaping, a small business in the Holmesburg neighborhood of Near Northeast Philadelphia, Pennsylvania. The event was held at the company's garage door and parking lot to discuss the status of the Trump campaign's legal challenges to the ballot-counting process in the state, where the president's early election lead over Joe Biden had shifted to a shortfall as mailed-in ballots were counted for Philadelphia, historically a heavily Democratic city.

The unexpected site of the press conference, a local landscaping business located near a sex shop and a crematorium, led to speculation that the Trump campaign meant to book the upscale Four Seasons Hotel Philadelphia, five city blocks from the Pennsylvania Convention Center, where Philadelphia's ballots were being counted.